Dear Friends of Edwin Morgan's Work …

… most of you may know or at least have guessed that Eddie had an extremely good ear for languages and a keen interest to widen his knowledge of them.
It was actually in the course of taking photos for edwinmorgan.com together with Eddie, Hamish and Jane that Eddie invited all of us out to lunch at the "Inn on the Green" in 25 Greenhead Street, just South of the Templeton Building in Glasgow. (I just checked: Unfortunately, it does not exist anymore.)
While we were taking our coats off I noticed that I had a tiny stuffed animal in my coat pocket, a blue elephant, and I started to laugh as I pulled it out of my pocket. Eddie asked me what I had there, and I explained that it was actually one of the mascots of a German children's programme just called "der Elefant" (the elephant), but because it was so tiny – ironically, the mouse, who's starring as the other mascot of that programme, is much bigger – we usually call it "das Elefäntchen" (extreeeeeemely hard to pronounce for non-German speakers).
I then placed it in the palm of Eddie's hand and asked: "Can you say Elefäntchen…?"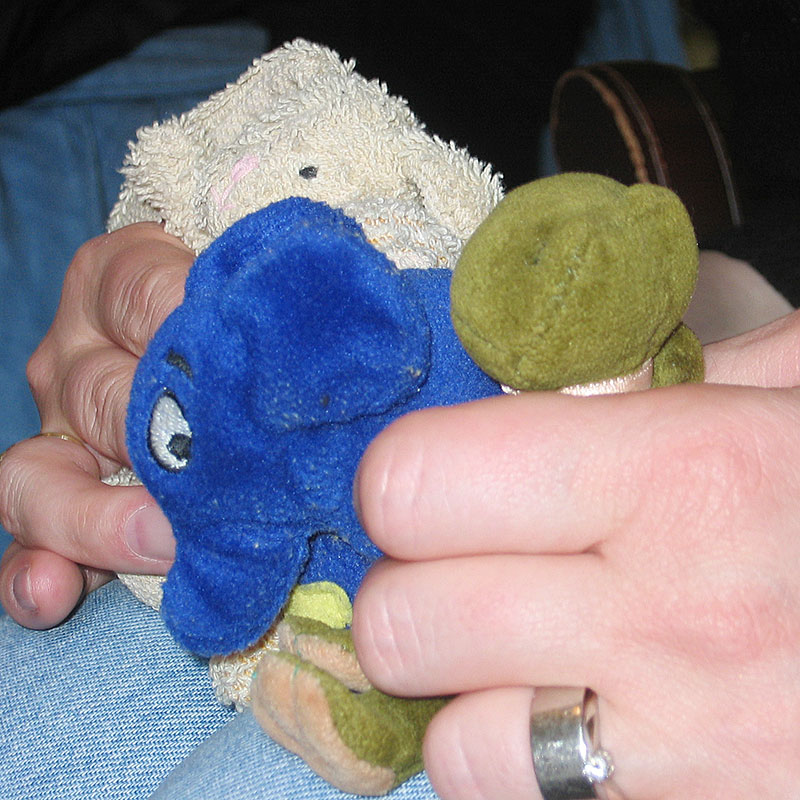 As soon as I'd said that you could see Eddie's amazing mind at work… He thought for a moment, then smiled and said: "It's the German diminutive formed with an umlaut here, isn't it? … E-le-fänt-chen. – Was it quite correct?"
"Oh yes!", I gasped, "Yes, it was!" I couldn't believe it! "How did you know…?"
Eddie smiled: "I learned some German when I translated some of August von Platen's poems… I can't speak it, but I learned some of its rules. – However, it somehow does not make much sense to me that the definite article changes from "der" to "das" when you use the diminutive, as if the gender of the elephant changes just because it is smaller in size…"
If you would like to re-publish some of these photos that's fine as long as you credit edwinmorgan.com and @Claudia.e.Kraszkiewicz.